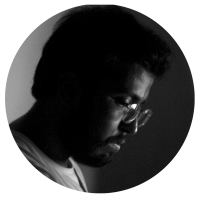 Akash – Everchanging Bio (https://docs.google.com/document/d/1v20gpatZQMmpvZ5kM7MRBvohgctY5WAjJclcMrsE4ys/edit?usp=sharing)
Sound Codes sound research lab based in Mumbai and himalayas founded by Akash – cataloguing Acoustic Signatures of heritage structures across India.
One of the algorithms used to capture these Acoustic Signatures is convolution reverb. In an attempt is to capture, preserve and make available the acoustic imprints of these historic spaces, steeped in the knowledge and rich culture of the past. Sound.Codes is experimenting constantly with electronics and algorithms making certain Hardware like Kaan (A Binaural Microphone), A Hackable synthesiser (8knobs). Sound.Codes is also actively engaged in hosting workshops and curated seminars.
As artist, Akash is engaged in creating experiences via sound art installations and performances – driven by research into newer ways of integrating music with technology.